Burger of the Month at Pub 819: Discover this Mouthwatering Burger Just Outside Minneapolis!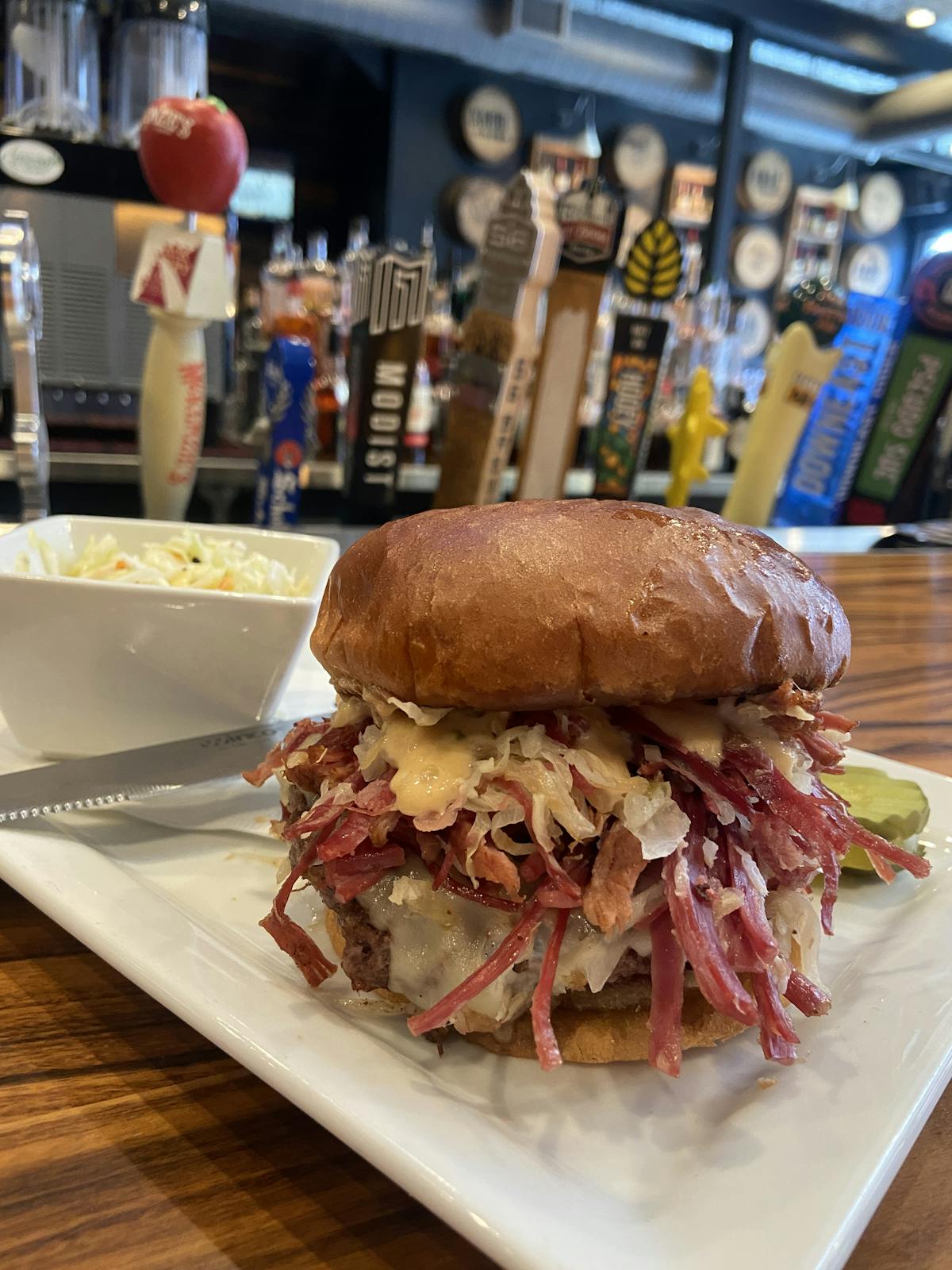 Are you ready to take your taste buds on a delicious journey this month? If so, then you won't want to miss out on our Burger of the Month - the Shamrock Stack!
This loaded burger features a 7oz. patty topped with whiskey mustard, Swiss cheese, and 1000 island corned beef. And to really bring out all the flavors, we've added a generous portion of sauerkraut. It's the perfect balance of savory and tangy, with just a hint of sweetness from the whiskey mustard.
But don't just take our word for it - come in and try it for yourself! The Shamrock Stack is available for a limited time only, so make sure to stop by and give it a taste before it's gone.
At our restaurant, we take pride in serving up the best burgers in the Twin Cities. We use only the freshest ingredients, and our burgers are always cooked to perfection. And with our rotating Burger of the Month specials, you can always expect something new and exciting on the menu.
So whether you're a Minneapolis local or just passing through, be sure to stop by and try our Shamrock Stack. It's the perfect burger special for anyone looking to celebrate St. Patrick's Day in a mouthwatering way!